Traveller removal from land
By David Asker on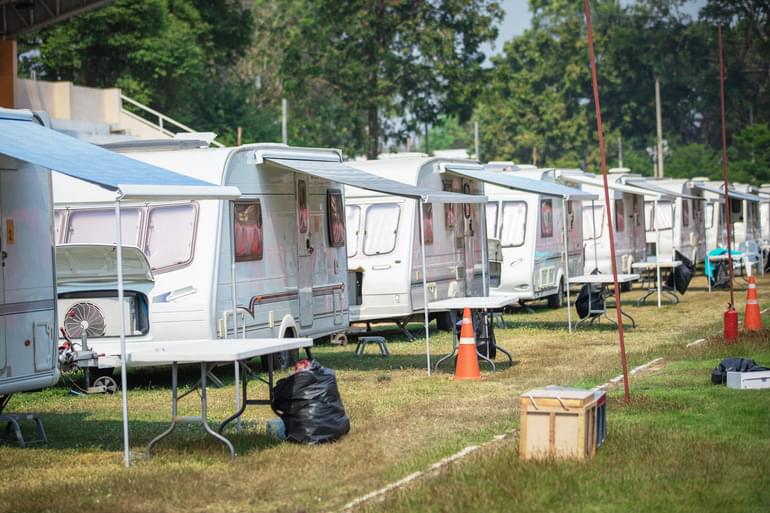 It is once again the time of year for travellers to move around the country, often moving to the following types of places:
Car parks
Sports fields
Privately owned land
Parks and open spaces
Travellers can be evicted from land in one of two ways: under common law or under a writ of possession.
Common law eviction
A common law eviction, as set out in Halsbury's Laws, Volume 45(2) Para 522, is the simpler remedy for the removal of travellers as it does not require a court order, built upon the basic premise that a landowner has a right to their land. It is recommended that Certified Enforcement agents serve an eviction notice giving the trespassers 24 hours to move from your land. If, after 24 hours have passed, they are still occupying your land you can proceed to evict them, again we strongly recommend certified enforcement agents who know the relevant law and procedure and can act within them protecting you as a landowner.
Eviction under a writ of possession
A writ of possession is the best course of action if you think the eviction may not be straightforward and you might experience resistance to the eviction. One of the key benefits of having a writ of possession is that the police are required to support the eviction.
Getting a writ of possession is a straightforward process, once you have obtained your judgment in the county court, you can transfer this up to the High Court for enforcement to obtain the writ of possession. This costs £71 and you'll have to complete the forms. Another advantage of evicting under a writ of possession is that you are not required to give further notice to the travellers.
Animals and livestock
When removing travellers from land, any animals or livestock left behind become the responsibility of the landowner, it is therefore important for landowners to ensure any enforcement that takes place includes a plan for the removal of animals or livestock and somewhere for them to go such as an animal sanctuary that can provide the animals a home. Enforcement agents can make the travellers aware of what will happen if the animals are not removed when they leave, and this may encourage them to not leave the animals of livestock behind.
Security
Another important factor to note is that post eviction security should be looked at and implemented to prevent travellers re-visiting the site. This will require a greater cost to the landowner, but will significantly reduce the likelihood of the site being reentered post-eviction.
If you are interested in knowing more about the removal of travellers, we are holding a webinar on the eviction of travellers on 1st May, which you can sign up for here.
David Asker
David is an authorised High Court Enforcement Officer and our Director of Corporate Governance