The app is free to download and free to use. It has been designed to give debtors a quick, easy and user-friendly way to manage their debt.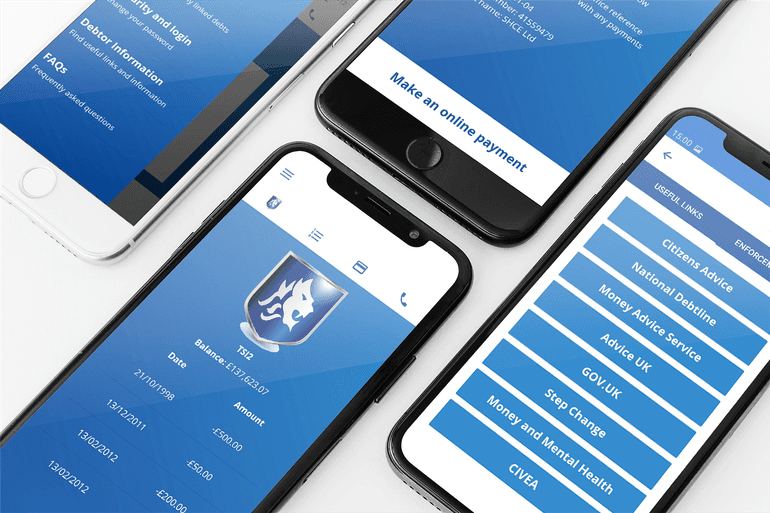 Features of the debtor app
The feature-rich app puts everything at your fingertips, with:
Direct connection to the payment portal using a unique reference code
Notifications to the debtor's mobile to remind them about up and coming payments
Up-to-date information on the total amount owed, payment arrangement details and the total outstanding balance

Colour coding with green for accounts where payments are up-to-date and red for those with payments overdue
Links to debt advice organisations for information, advice and guidance

If the debtor has more than one case with The Sheriffs Office, then other cases can easily be added by the debtor by inputting the case reference number. This will give them a full overview of their debts in one place.
GDPR and data security
The app is secure - the debtor has to input their case reference number to register, and once registered they need to verify their email to access the account.

GDPR and privacy are built in. All data is held securely, and we do not store the user's location.