HCE Group selected as training partner for CIVEA
By David Asker on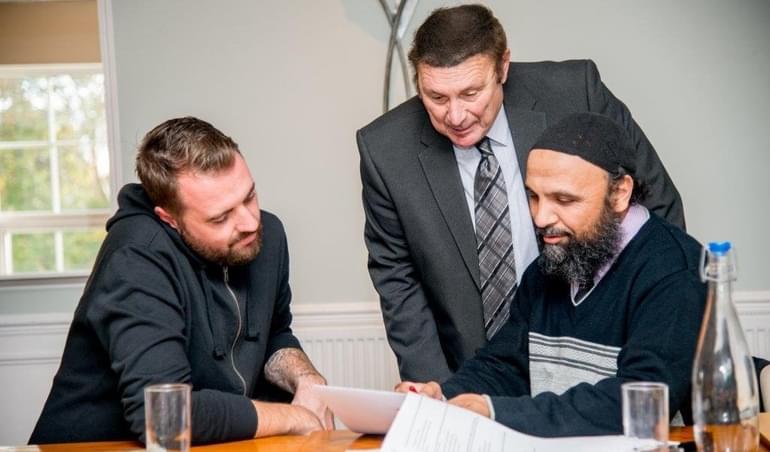 As an HCE Group company, The Sheriffs Office has long since recognised that our people are fundamental to our success and that investing in comprehensive staff development enables us to retain high-calibre employees with appropriate skills and competences to deliver a highly effective and compliant service. Our continuous staff development programme supports enhanced and on-going advancement of a culture for learning to ensure that:
learning and excellent practice is recognised
challenges are relished and embraced
self-evaluation and critical reflection is embedded in practice and optimises opportunities to:
develop the individual's capacity and capability to carry out their duties
continuously extend knowledge and enhance skills to improve the quality of learning and delivery of service
CIVEA training partner
CIVEA is the principal trade association representing civil enforcement agencies employing around 2,000 certificated enforcement agents and recently undertook a rigorous selection process to appoint three providers to deliver the Taking Control of Goods Level 2 qualification.
We are delighted to have been selected as one of three training providers.
We offer a range of courses and qualifications to clients, as well as to enforcement agents; these can be viewed here.
We are also proud to work with the MoD's Careers Transition Partnership supporting resettlement of former members of the Armed Forces.
About the Level 2 Taking Control of Goods award
The Level 2 qualification is for new entrants into the industry and for existing enforcement agents wishing to upskill their knowledge of new legislation, or any other individual involved in the practice of Taking Control of Goods.
HCE Group's L2 qualification aims to establish the knowledge required by law to obtain an Enforcement Agent's Certificate and is endorsed by The Chartered Institute of Legal Executives (CILEx).
Accreditation
CILEx is the professional association which represents more than 20,000 trainees and practising Chartered Legal Executives. They work closely with Government and the Ministry of Justice and are recognised in England and Wales as one of the three core approved regulators of the legal profession alongside barristers and solicitors.
Level 3 qualification
Our Level 3 contains an advanced module in "Dealing with the vulnerable" and "Safeguarding", which is also available with Accredited status and can be a further qualification for those enforcement agents who are interested in gaining additional CPD.
Award winning training
We've also picked up several awards over the past few years for our training, including:
IRRV Excellence in Staff Development
Modern Law Award for Outstanding Commitment to Training
British Credit Awards – Learning and Development Impact Award
David Asker
David is an authorised High Court Enforcement Officer and our Director of Corporate Governance