Negotiating rent arrears repayment
By David Asker on
During the pandemic, many employees will have found themselves furloughed, or worse, without employment. This means that they might struggle to continue to pay their rent.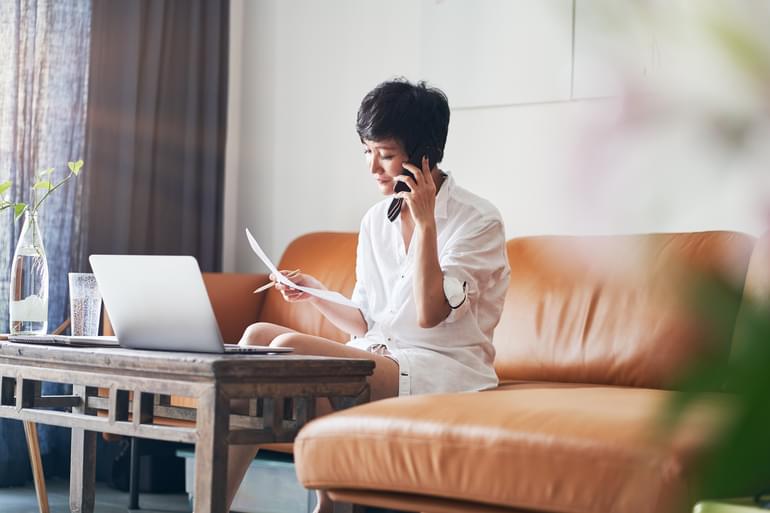 If you have a tenant who has not kept up with payments and has built up rental arrears there are steps you can take. This article looks at some of the key considerations as well as some suggestions about how you might want to manage the repayments.

The Government has explicitly stated that it is expecting landlords and tenants to work together during these unprecedented times.
Benefits entitlement
If your tenant has found that they no longer have a job, or that their hours have been reduced then they might be entitled to claim benefits. If this is the case then it will be worth considering payments to be rescheduled, and that they communicate when they have received their first payment. You can work with your tenant and reschedule rent to be due so that it coincides with receipt of their benefits payments.
Repayment schedules
Can they pay the arrears over an agreed period? If so, then this is worth considering as an option. It makes repayment affordable for them and ultimately, your aim is to be repaid.

Consider some flexibility, if your tenant is paid weekly then you could negotiate weekly rental payments so that they can stay on top of the rent. If payment of rent is not the same as their payday, offer to move rent payment day to coincide with their pay day.
Mortgage holiday and insurance
Under these circumstances, you may want to consider asking your mortgage provider for a payment holiday to be able to afford arrangements with tenants, if you have not already done so.

You can also check what rent arrears and eviction cover your insurance provides.
Guarantor agreements
Is there a guarantor agreement? If so, then it might be pursing the guarantor for any payments that have been missed as the guarantor is liable if the tenant fails to pay the rent.
Keep records
If a tenant owes you money, then you'll need to be flexible in terms of recovering this. Keep copies of all communications, make notes of any payments received with the amount and date and any other useful information they have given you such as details about benefit applications.
County court judgment for rent arrears
Further down the line, when the situation has eased somewhat, if your tenant has perhaps moved on and stopped paying any arrears accrued, you do have the option of going to court to obtain a judgment. This can then be transferred to the High Court for enforcement under a writ of control.

However, if they are still struggling financially, then they would be unable to pay anyway and there may be insufficient goods to take control of to clear the debt. The writ is valid for 12 months and the original judgment for six years, if you need to take a longer-term view.
If you already have an order for possession
With a total ban on possession for residential property currently in place until at least mid-June, those landlords who were already making their way through the system and had received a possession order might wish to evict once the ban is lifted, if this is the case then get in touch with the team here and we can assist with progressing this so that we can be ready to act on your behalf once the ban is lifted.

Finally, keep an eye out for any legislation changes as they are happening quickly and the landscape for landlords is ever-changing now.
David Asker
David is an authorised High Court Enforcement Officer and our Director of Corporate Governance