Body-worn cameras
By David Asker on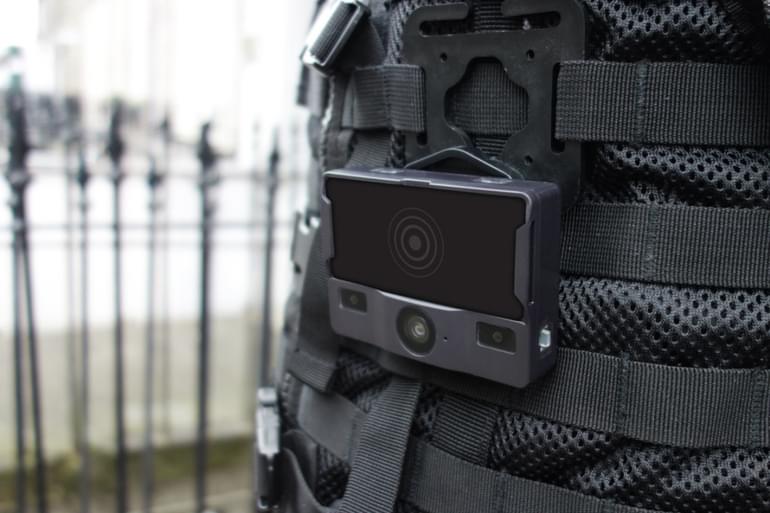 The Government are making body-worn cameras for enforcement agents compulsory, the mandatory body-worn cameras will ensure that enforcement agents visiting debtors will be recorded. Justice Minister Paul Maynard commented "Whilst most bailiffs act above board, body-worn cameras will provide greater security for all involved - not least consumers who are often vulnerable. We are looking carefully at other measures to improve the system and will not hesitate to take action where necessary."
Protection for everyone
At the Sheriffs Office we welcome mandatory body-worn cameras for enforcement agents, the cameras will protect both the agents and debtors and provide vital evidence should complaints be made.
Our agents have been wearing body-worn cameras for more than 6 years and have found that the technology is beneficial for cases where our enforcement agents encounter violence and abusive behaviour from debtors. We are also piloting live stream body-worn cameras enabling any issues in the field to be flagged immediately. This brings an enhanced level of security for agents, especially if they are working alone on cases or if they have prior experience of hazard or difficulties arising from a particular debtor's attitude and/or actions.

The cameras we are trialling are weatherproof, with up to 14 hours continuous recording. They have book marking at the touch of a button so that key moments can be highlighted in the recording by the wearer of the device.

Other notable features include:

Audio capture
Wide angle lens with 130-degree view
Lightweight (100g)
Each frame has date and watermark

We can also use the recordings, suitably anonymised to create learning experiences and better train our teams using real life experiences from our enforcement agents.
Who will need to wear cameras?
Body-worn cameras will need to be worn by enforcement agents and High Court enforcement officers. County Court bailiffs will not be required to wear them.
Government to publish further guidance

The Government has also promised to publish further guidance, this could potentially include independent regulation of the enforcement industry and other legislation that will hopefully enhance the reputation of the industry.
David Asker
David is an authorised High Court Enforcement Officer and our Director of Corporate Governance