Welsh Government looks to secure 12 months' protection from eviction for tenants
By David Asker on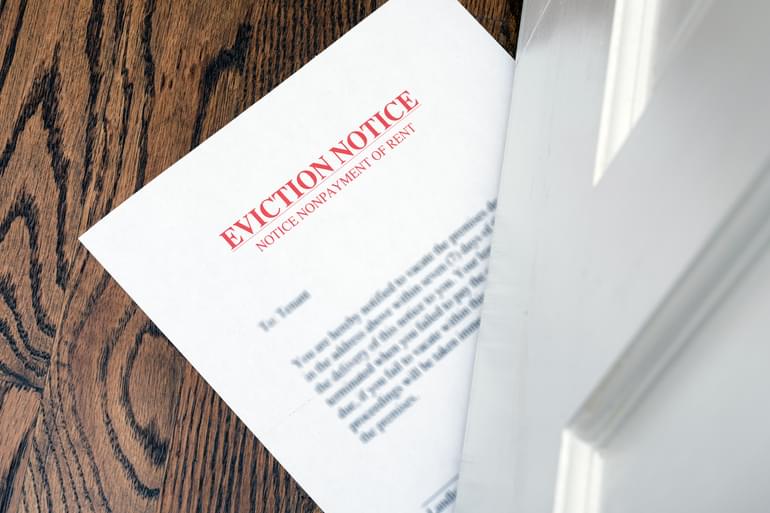 The Welsh Government wishes to provide greater security for people who rent their homes. This security will be achieved by extending the minimum notice period for issuing a section 173 notice from two months to six months.
Currently, the section 173 notice under the 2016 Housing Act operates in the same way as a section 21 notice, also with two months' notice.
The idea behind the proposed changes is to give tenants a minimum of 12 months security of tenure from when they move into a property.
The bill is currently at stage one and will be relooked at in March 2020 when a decision will be made about whether it should be progressed further.
The implications
The proposed changes will make it harder for landlords to regain possession of their property. If the changes go ahead, then landlords won't be able to issue a notice to a tenant for 6 months, with a further 6 months' notice given to tenants. This means that if a landlord's circumstances change, or if they want to sell up at any point, they will be looking at twelve months minimum before they can consider this if they have taken on a new tenant.
Landlords are under increased pressure: they have seen more legislation, higher taxation and now new legislation in the pipeline for Wales. The bottom line is that we could see landlords beginning to sell up and find elsewhere to invest their cash. This is unlikely to be beneficial to renters as it may result in reduced housing stock available for those who rent.
If the bill is passed, it is likely to come into force in the spring of 2021.
Renting in Wales statistics
The private rental sector accounts for 13% of Welsh households. Terraced houses are the most prevalent property type in the private rental sector, and they account for nearly half of dwellings. Average rents in Wales are now £650 per month which is an increase of 7.3% from 2019.
Renting in England statistics
In England, the private rental sector accounts for approximately 21% of households. The increase over the past 20 years has been that there is a higher proportion of 25-44 year old's living in rented accommodation.
David Asker
David is an authorised High Court Enforcement Officer and our Director of Corporate Governance