Health and safety when planning evictions
By David Asker on
I know that many think we live in a world where "elf 'n' safety" has gone mad, but when you are removing large numbers of activists from a building, you'd be mad not to consider it!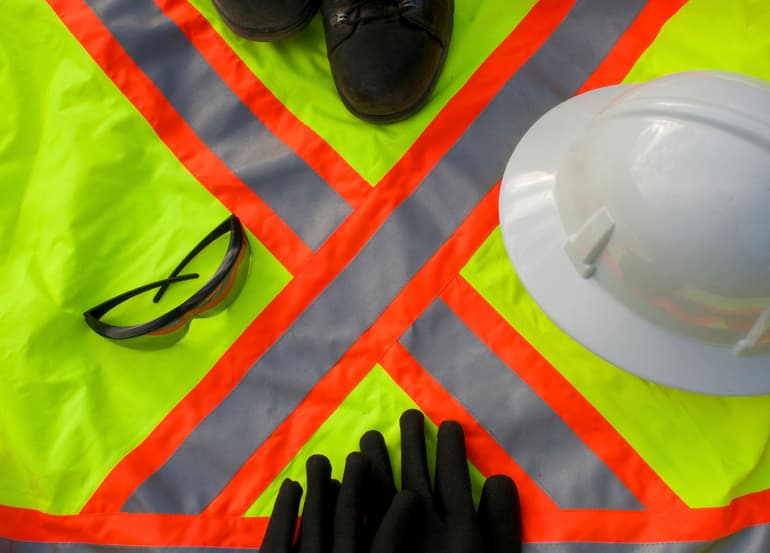 Squatters, activists and protesters
We undertook a squatter / activist eviction recently from a former hospital building full of asbestos. The feedback from the client has been extremely positive, including mention of our thorough planning and how this helped with the execution of the writ of possession.
So I thought I would share with you the key things that go into planning the health and safety aspect of large-scale (and often smaller) evictions by a High Court Enforcement Officer (HCEO) under a writ of possession.
Legislation
Three key and relevant pieces of legislation relating to the enforcement of a writ of possession are:
Health and Safety at Work Act 1974 (HASAW)
Human Rights Act 1988 (HRA)
Courts Act 2003 – section 99 covers the right of the HCEO to request police support and section 189 makes it an offence to obstruct an enforcement agent executing a High Court writ
The safety of the public is to be considered a paramount objective. Unlawful, reckless or careless actions may render those responsible individually liable to criminal and/or civil action. Every care must be taken to ensure that the public are not placed at risk of injury or damage by any action or circumstance arising from the execution of the writ of possession.
Hazards
The following issues should be considered when looking at potential hazards:
Hazardous substances and/or processes undertaken on the premises
Biohazards and physical hazards arising from the presence of persons and animals on the site
Electricity and gas supplies, conveyed via pipes or portable cylinders
Chemical hazards or water contamination by hazardous substances
Hazards arising from the physical situation of the site, or from extreme weather conditions
Resistance
There are also risks associated with resistance to the eviction. As you might expect this is a not uncommon occurrence! These include:
Violence, whether from physical assault, with or without the use of weapons, or missiles, not to mention verbal abuse and threats
Physical obstructions and fortified areas – people and devices
Physical prevention of removal by people locking themselves onto structures or to machinery
Using structures at height to resist removal
Using confined and fortified spaces to resist removal
These all pose potential risks to the enforcement agents, police officers, the squatters themselves, and also to the general public. This risk is likely to be increased if the squatters are under the influence of drugs and/or alcohol at the time of the eviction.
Human rights
The HCEO must consider, document and manage the human rights issues that are affected or are likely to be affected by the execution of the writ of possession, endeavor to negate any potential actionable causes arising from the conduct of the execution and ensure the integrity of their conduct during the execution of the writ of possession.
Key aspects to be taken into consideration include:
The removal of the squatters' personal effects from the site and arrangements for them to be collected by their owner if necessary
Protecting the personal property of persons not party to the writ of possession
Safety of members of the public, the enforcement agents and the person in and around the premises
Freedom to carry out business and daily life of members of the public
Any action that the HCEO and his team undertake must be proportionate, lawful, properly authorised and necessary to the execution of the writ. Where possible, the HCEO should try to reach a negotiated agreement first.
Training
Proper training is essential. We train our enforcement agents working on evictions to deal with everything that nature or the occupants might present them with, from asbestos contamination, through livestock to waterborne operations!
Operational plan
All the above points – and many more – will form part of the highly detailed operational plan, which will include some or all of the following:
Risk assessments and site visits prior to the eviction
Communications plan
Operational plan and timetable
Emergency plan
Briefing of all persons engaged in the operation immediately before the operational plan is implemented
It is a thorough, robust and comprehensive process – if you are speaking to an HCEO about an eviction, make sure they show you their planning processes and that they have fully trained EAs and everything in place to manage the eviction in a professional and appropriate manner. If they don't have anything in place, you may want protect yourself by going elsewhere!
If you have any questions, please do get in touch - I'm a qualified Health and Safety officer and hold a NEBOSH L3 General Certificate, so know a little about the subject!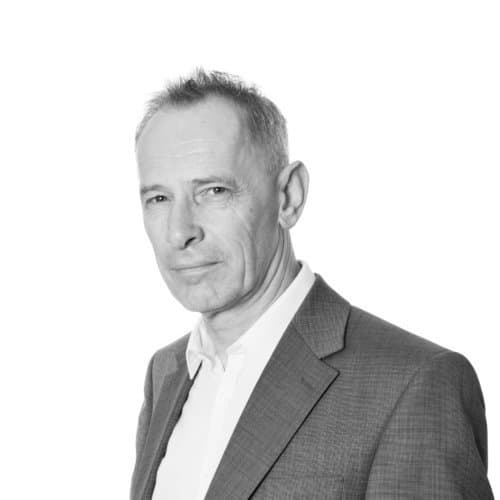 David Asker
David is an authorised High Court Enforcement Officer and our Director of Corporate Governance
Like this? Share it...