Guide to enforcement of possession orders
By David Asker on
Possession orders are used by property and land owners, private and public sector, to remove tenants and trespassers from property or land.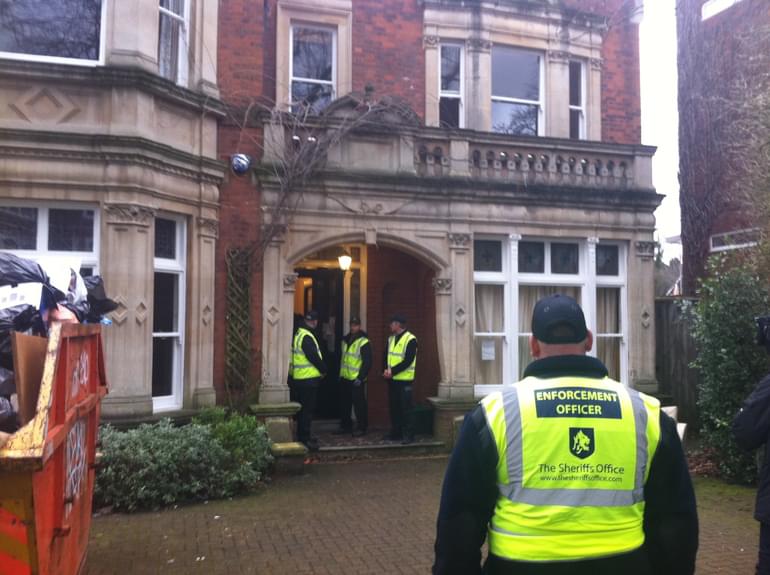 As the process differs somewhat in each case, this article gives guidance on each situation.
Residential trespassers
Squatting in residential property is a criminal offence under the Legal Aid, Sentencing and Punishment of Offenders Act 2012. To remove squatters from residential property, call the Police who will attend, arrest and remove them.
Residential repossession
If a landlord wishes to repossess property from tenants, they must apply to court for an order of possession. Most private tenancies started on or after 28th February 1997 are assured shorthold tenancies (AST).

Orders for possession can be enforced by a County Court Bailiff (CCB) under a warrant, but many private landlords are finding this can take some time. It is possible to apply under Section 42 of the County Courts Act 1984 to transfer the order to the High Court for enforcement by a High Court Enforcement Officer (HCEO).
It will be at the Court's discretion as to whether they allow the order to be transferred to the High Court.
Commercial repossession
A commercial landlord can apply for an order for possession against tenants, but in our experience, the majority use the Common Law remedy of forfeiture of lease, which can be used once the rent is overdue by the period specified in the lease.
The landlord will normally appoint a Certificated Enforcement Agent to enter the premises, change the locks and take back possession of the property.
If the tenant had absconded owing rent, the landlord can repossess under Common Law, then apply for a County Court Judgment (CCJ) for the rent arrears, which is then enforceable by an HCEO under a writ of control.

Trespassers in commercial property
Where squatters occupy empty commercial premises, the landlord can apply for an order for possession, which will be made out against "persons unknown". In the majority of cases, the order will be made in the County Court local to the property in question.
However, transferring the order for possession to the High Court for enforcement does not require permission from the Court as section 42 does not apply. Once the order has been transferred, a writ of possession will be issued, which the HCEO will then enforce.

Trespassers on land
As with trespassers in commercial property, the order for possession is made against "persons unknown". It is normally started in the County Court, but there are circumstances where the action may be started in the High Court.
The order can be transferred to the High Court for enforcement. The HCEO will normally conduct a risk assessment on all large scale evictions of trespassers – from property or from land – to ensure that all the necessary specialists and equipment are available to complete the eviction safely.

David Asker
David is an authorised High Court Enforcement Officer and our Director of Corporate Governance