Bad debt risk for aviation MROs
By David Asker on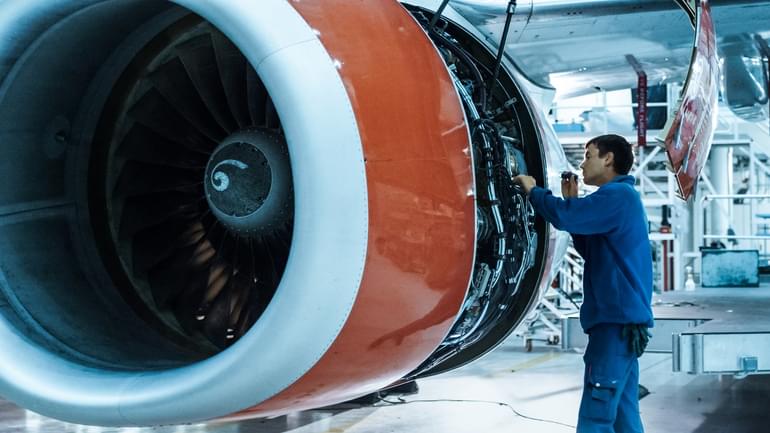 There is no getting away from the fact that the MRO (maintenance and repair organisation) sector has been hard hit by the dramatic decline in aviation utilisation over the last 20 months with the pandemic.
With fewer aircraft flying, airlines have deferred the purchase of new engines, aircraft and engine maintenance, reduced their demand for checks, engine shop visits, spares, whilst also wanting better business terms from MROs.
This is all likely to continue, rather than reduce, the trend of recent years for airlines to outsource their MRO operations to avoid the overhead and infrastructure.
This situation leaves MROs somewhat exposed, especially when it comes to non-payment of invoices.
Bad debt in the aviation industry
We are currently seeing a significant increase in the number of enquiries from MROs, CAMOs (Continuing Airworthiness Management Organisations), leasing companies, banks and co-owners, as well as their solicitors, who need support with unpaid invoices and judgments.
The High Court writ of control, which is used in England and Wales to enforce judgement debts of £5,000 and above, commands the authorised High Court Enforcement Officer (HCEO) enforcing the writ to take control of the judgment debtor's goods to satisfy the debt.
In many businesses, those goods might be computers, machinery or vehicles, but for the aviation industry, especially where the judgment value is significant, it often entails taking control of aircraft.
As you might imagine, taking control of an aircraft is a little more challenging than towing away a car or even a lorry!
Taking control of an aircraft
There are several factors that need to be taken into account when taking control of an aircraft:
When and where the aircraft is due to land and who might be on board
Ensuring that the pilot or operator does not learn of the enforcement plans, to prevent them taking evasive action
Obtaining an order from the High Court Master, often out of hours, to waive the notice of enforcement (the 7 clear days' notice that must normally be given to the debtor)
Comprehensive organisation and project planning with the relevant authorities which can include Police, UK Border Agency, Foreign Office, Civil Aviation authority and staff on the ground at the airport or place of storage.
Having insurance in place for the aircraft because as soon as the aircraft is under the HCEO's control, they have full responsibility for it
Having storage arranged and ensuring any scheduled maintenance can take place
Acting quickly as soon as we know that the aircraft will be landing in our jurisdiction
Storage can often be expensive, and these are all costs that are all recoverable from the debtor and can soon add up!
We have taken control of numerous aircraft, large and small, airline-owned and private. In this article, you can read about one particular case I worked on.
Further advice
If you have any questions or would like to know more about aviation enforcement, please do get in touch.
David Asker
David is an authorised High Court Enforcement Officer and our Director of Corporate Governance