Review of enforcement in 2021
By David Asker on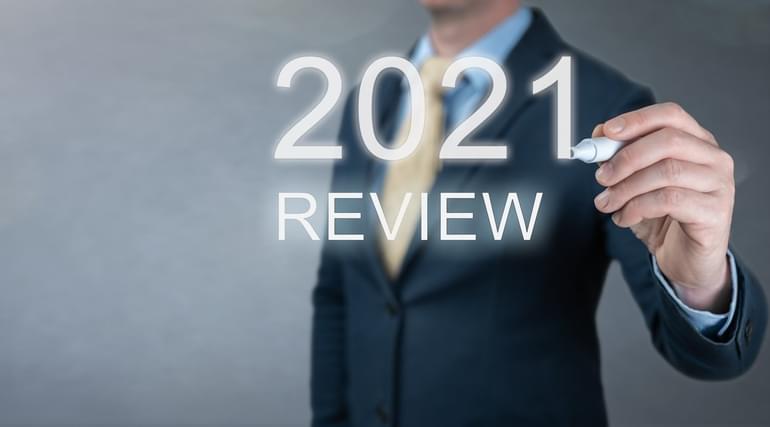 Whilst it still presented challenges, 2021 was undoubtedly an improvement for creditors over 2020, when we all had to deal with the moratorium on enforcement between March and August that year.
However, there was a moratorium on residential evictions until August 2021, and the moratorium on commercial property remains in place until the end of March 2022, with challenges still remaining for commercial landlords.
Writ numbers
Overall writ numbers have increased in 2021, but are still lower than they were in 2019. For us, as a Group, we are pleased to say that the results we have delivered for our clients have been very strong:
Continued growth in market share, making us still the largest independent enforcement company in the country. We thank all our current and new clients for your continued instructions
Sustained improvements in engagement levels with debtors at all stages, including compliance
We have also been awarded a number of new contracts for corporate clients, an endorsement of our ability to effectively manage such contracts and deliver very positive outcomes.
Quality of service
Our parent company's management quality system standards are assessed and approved by the British Standards Institute (BSI) and, as part of that, there is an annual survey of clients to identify service satisfaction levels and suggestions for improvements.
To give you some top line data from the November 2021 survey:
9.3 – our net promoter score
100% - either extremely or very satisfied with our service
90% - our reporting is just right
Of those clients who use another HCEO, 88% said that our group of companies is better than the other company they use.
Growing and developing our team
As you may know, we are a recognised educational assessment centre developing and delivering industry leading qualifications and training, endorsed by the Chartered Institute of Legal Executives (CILEx).
In 2021, we were appointed by CIVEA to be one of just three approved training providers for the level 2 award in "Taking control of goods", the qualification required to become a certificated enforcement agent.
We have been growing our team of certificated enforcement agents and have a new cohort of EAs who are now proceeding to certification, having completed the qualification in December.
Mental health and vulnerability
Awareness of mental health and vulnerability was important pre-pandemic, but even more so now. We already offered a level 2 award and a workshop and, in 2021, launched a level 3 qualification, also endorsed by CILEx. These qualification have been updated to include the Government's "Public sector vulnerability toolkit".
All of our enforcement agents and all our welfare teams have received training in "Vulnerability and mental health awareness".
In 2021, our head of training and development, David Grimes, was awarded a level 5 qualification for the Dip HE (Psychology) in "Exploring mental health and counselling" by the Open University, which is accredited by the British Psychological Society.
David is also a qualified mental health first aider, and has overseen the training and qualification of 32 of our team as mental health first aiders.
Our community
Alan J Smith, our director of corporate governance, was appointed chair of the High Court Enforcement Officers Association (HCEOA) in May 2021. Prior to his appointment, he had served as vice-chair for five years and treasurer for five years previously to that.
Along with his colleagues on the HCEOA board, Alan is championing the case for a change to the High Court and County Court Jurisdiction Order 1991 to offer debtors choice of enforcement for debts below £600. As corporate partners of the Chartered Institute of Credit Management (CICM), Alan co-hosted a highly successful roundtable in October with Sue Chapple, CEO of the CICM.
As a Group of companies, we have a long-standing commitment to supporting former armed forces personnel and many of our enforcement agents have an ex-military background.
Excel Civil Enforcement has been recognised with the bronze award for the Ministry of Defence Employer Recognition Scheme (ERS), which acknowledges employers who have provided exceptional support to the armed forces community and defence by going above and beyond their covenant pledges.
High Court Enforcement Group holds Approved Learning Provider status in the Enhanced Learning Credit scheme
We are also a preferred training provider to the MoD's Career Transitional Partnership (CTP)
System enhancements
We have been investing in system improvements over the last few years, and continue to do so. We launched our debtor app in 2019 and this is providing great assistance to debtors and enhancing engagement.
We also continually review, update and improve our client reporting processes and system.
Looking forward to 2022
Alongside the rest of the country, we hope that we will soon be free of moratoria and Covid restrictions, so that business and the economy can grow.
We welcome the reforms that the Ministry of Justice is promoting and believe that great progress will be made this year to support creditors to make recovery and enforcement easier and more accessible to all.
We look forward to working with you!
David Asker
David is an authorised High Court Enforcement Officer and our Director of Corporate Governance