Your enforcement questions answered
We have pulled together a number of questions about High Court Enforcement Officers (HCEOs) which we have been frequently asked in webinars, via email and at events. Here are the answers.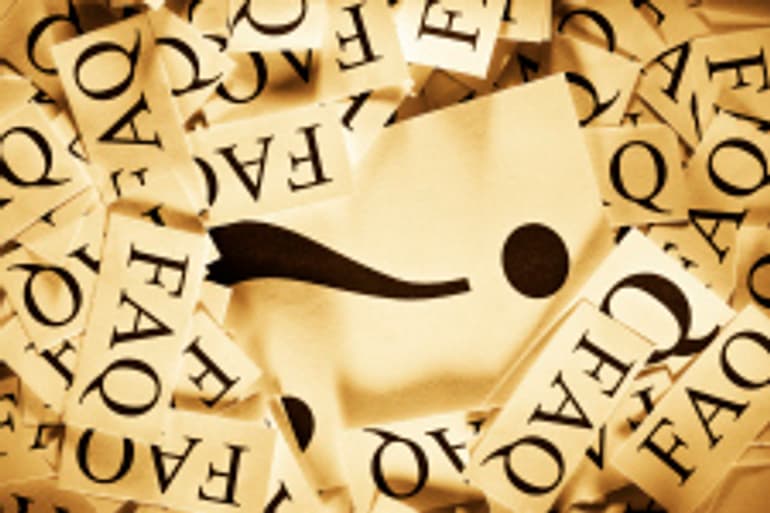 When is a tool of the trade NOT a tool of the trade? Do tools of the trade include vehicles used for business e.g. a builder's pick-up truck?
Tools of the trade are items necessary for a sole trader to conduct their business. The definition of necessary is key and we have found that vehicles are not always included, as public transport can be used on most occasions. Further, the goods must be used exclusively by the sole trader personally. So any items belonging to partnerships or limited companies are not included. Also, any items, including vehicles, will not be included if they are used by anyone else, for example the sole trader's spouse. Since the introduction of the Taking Control of Goods regulations in April 2014, tools of the trade are only exempt to the value of £1,350
Is it possible to enforce a debt which is in dispute and awaiting appeal?
Yes it is, as long as there is no stay of execution in place at the time of enforcement. However, should the defendant appeal after enforcement and ask for a stay pending appeal, judges often look unfavourably on the claimant for going ahead with enforcement while the initial appeal was going through.
Can you pursue a director of a limited company personally for the business debt?
The director will not be personally liable for the company debts unless he has signed a personal guarantee. Read more
What about a business customer whose business address is their home?
The HCEO can take control of (seize) items that belong to the business, even if they operate from a home office. The HCEO will not take control of personal items. If he does take control of items that he believes belong to the business, the home owner has five days to provide proof that they belong to him individually, not the business.
What if judgment is not gained can you still collect the debt?
If you do not have a judgment, then you cannot use an HCEO. You can try to recover the debt using a Debt Collection Agency.
Is it HCEOs who enforce council tax arrears?
No. This is done by certificated enforcement agents (previously known as certificated bailiffs).
If a business changes trading address between HCEO visits, do you still automatically have walking possession and what liability are there on the directors if machinery has disappeared whilst moving?
Yes you do, as the Controlled Goods Agreement covers the seized items. The defendant is not permitted to move them without the HCEO's agreement. Hiding or disposing of seized goods is a criminal offence and the enforcement officer may have the defendant arrested by the police, and have them charged Section 92 of the County Courts Act 1984. Read more
If a defendant unexpectedly dies will the debt still be enforceable?
Yes, the debt is still enforceable against the deceased's estate. Read more
Can you apply for an attachment of earnings if you have already instructed an HCEO?
You can apply for the Attachment of Earnings Order (AEO), but you would then need to stop the enforcement via an HCEO. HMRC advises that an AEO should be used after all other forms of enforcement have been tried. Read more
Will you release a traced address to the enforcing creditor?
Yes, when the creditor instructs us to undertake a trace, we can release the traced address to them.
With judgment secured on the basis that the defendant changes their name at Companies House can the HCEO still enforce under the previous name?
Yes they can, as it is still the same registered company.
Can you enforce against a foreign embassy in England?
No, foreign embassies are protected from enforcement action.
Is a HCEO able to host their own auction/sale?
Yes they can, but the HCEO must remain neutral. Often items are sold on site, especially large ones, and the HCEO can conduct the sale without an auctioneer. We can also sell on sites such as eBay. Many HCEOs also own an auction company.
Is a third party debt order another name for a garnishee order?
The garnishee order was replaced by the third party debt order. The process is laid out in Part 72 of the Civil Procedure Rules 1998 which came into effect in March 2002.
Can the HCEO initiate a Land Registry search against a name, not just a property address?
No, this is not possible. However, we can run a full asset trace to reveal other properties the defendant may own, but this is done using other data sources, not Land Registry. Read more
In years gone by I have used a Mareva Injunction to seize goods & funds. Has this been replaced and if so by what?
A Mareva injunction is now known as a freezing injunction. This prevents the defendant from disposing of assets.
Will Consumer Credit Act (CCA) regulated debts be enforceable by HCEO in future?
We believe that the Ministry of Justice is planning to review this in 2015.
Like this? Share it...