When a debtor hides or sells seized goods
When goods are seized by a High Court Enforcement Officer (HCEO) under a writ control, the enforcement agent may opt to leave them in situ where they were seized.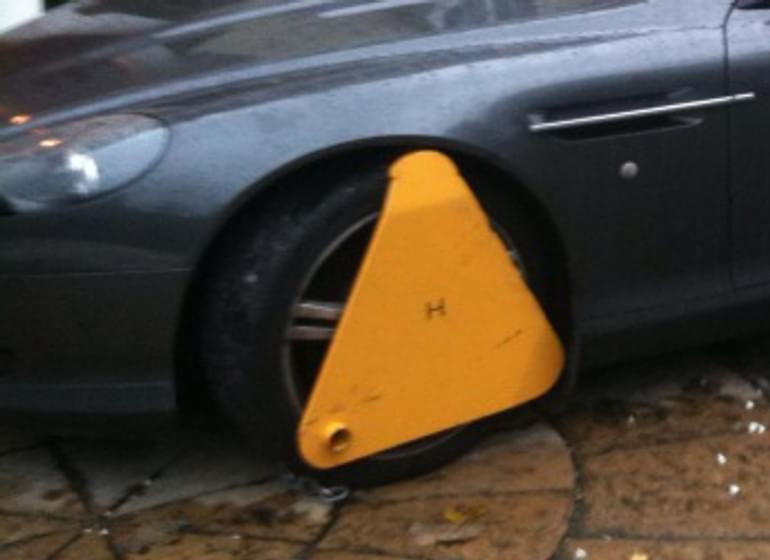 This may be under a Controlled Goods Agreement, although it is not necessary for an agreement to be signed for a seizure of goods to be valid.
The advantage of leaving them in situ is that it avoids removal and storage costs. However, the risk of leaving them is that the debtor may remove them elsewhere or sell them. For example, when seizing vehicles, our officers will aim to clamp them immediately after seizure to secure them. If the debt is paid, then the vehicle is released from seizure and the clamp is simply removed.
However, we recently had a case where the Police stopped a car we'd previously seized and arrested a debtor who had cut off the clamp. The police then held the seized car which we collected from their pound and sold at auction.
In fact, The Sheriffs Office is finding that the Police are taking this more seriously than in the past, and recognising it for the crime that it is. In recent months we have been working actively with various Police forces and have secured several convictions for a variety of offences.
What redress is there?
Whilst it could be argued that this is theft, there are two clear options that can be taken by the creditor and HCEO when seized goods are removed or disposed of:
Section 92 of the County Courts Act 1984, or
Contempt of court under RSC Order 52
Section 92 of the County Courts Act 1984
Hiding or disposing of seized goods in a criminal offence under Section 92 of the County Courts Act 1984. This is generally the easier option of the two to seek redress from a debtor.
If found guilty, debtor will be liable for a prison sentence of up to one month, and or a fine of up to £2,500. Section 92 states:
(a) on summary conviction, to imprisonment for a term not exceeding one month or to a fine of an amount not exceeding level 4 (currently £2,500) on the standard scale, or both; or
(b) on an order made by the judge in that behalf, to be committed for a specified period not exceeding one month to or to a fine of an amount not exceeding level 4 (currently £2,500) on the standard scale or to be so committed and to such a fine.
Contempt of court
Where a person disobeys a judgment or order to abstain from dong something, for example hiding or disposing of goods seized under a writ of fi fa, then they may be charged with contempt of court. If found guilty, they are liable for a fine and/or a prison sentence of up to two years.
The High Court has the power to punish offenders under RSC Order 52. The hearing is held in front of a High Court Judge. In addition to a fine or prison sentence as punishment, the Judge may also issue a writ of sequestration.

Like this? Share it...