Vroom vroom – sports cars under the hammer
We regularly seize cars, but they're not often as rare as this one. Certainly not for the shy and retiring, this bright yellow 320bhp MG XPower SV, built in Modena Italy and finished off at Longbridge in the UK, is one of only approximately 82 cars made and cost circa £65,000 new. It really is a collectors' item.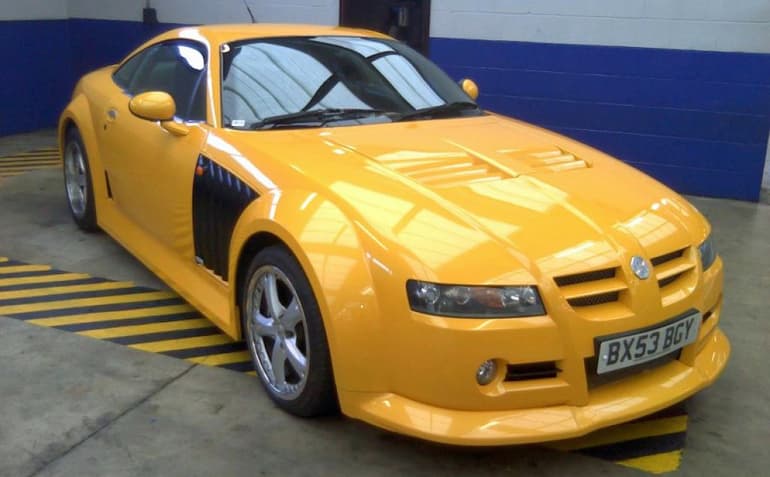 If you are interested in this car, it will go under the hammer on Thursday 10th October at Manheim Auctions Northampton, who run specialist vehicle sales. You have to register on their site to see the lot, but there is no charge to do this.
What to do when seizing vehicles
Whenever we seize a car, be it sporty, luxury or family saloon, we undertake the following steps:
Wherever possible, we try our hardest to get the keys and documents as well, as the vehicle will sell for a much lower value without them.
We check the identity of the registered keeper (who is not necessarily the legal owner) with the DVLA
We ask HPI (Hire Purchase Information Ltd) to check it isn't covered by a hire purchase agreement – if it is, the finance company will normally retain title until all is paid, so we will need their permission before a sale can be made
We also ask HPI to check whether the vehicle has been reported stolen or written off – we may not be able to sell it if this is the case
When doing the HPI checks, we sometimes find there have been recent checks made by others. This may suggest that the keeper is trying to sell the vehicle, so we advise the creditor to act quickly to secure the asset before it is sold.
Exemptions from seizure
Some debtors may claim that the vehicle is a tool of the trade and cannot be seized. For this to be the case, the following conditions must all be complied with:
It is used solely by the debtor for their work – if anyone else uses it, it isn't exempt
The debtor is a sole trader – partnerships and limited companies cannot claim "tools of the trade" exemption
It must have a valid road fund licence – if untaxed, it can be seized and sold

Like this? Share it...