"The Sheriffs Are Coming" – best daytime programme
At the Broadcast Awards 2014 on 5th February, "The Sheriffs Are Coming" won the award for Best Daytime Programme.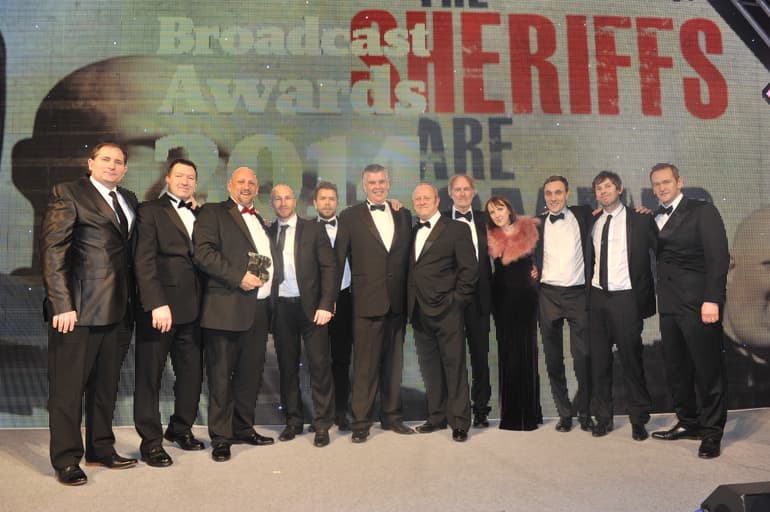 These are the prestigious annual awards for the UK broadcasting industry, with the judging panel including senior executives from the broadcasting industry and Broadcast Magazine.
The programme follows enforcement agents from The Sheriffs Office, helping individuals, businesses and their solicitors to recover money they've been awarded in court but not paid.
It has been enormously successful, reaching viewing figures rarely achieved in this age of multiple TV channels: the most recent programmes in January 2014 have regularly exceeded 30% of all TV viewers at that time spot, reaching 31.5% for one episode.
We would like to thank the BBC for commissioning the show, Screenchannel Television for making it, all the clients who agreed to participate, the officers taking part and, most of all, the millions of people who have watched and enjoyed it!
I am delighted the programme has won – it has been hugely popular and resonates with everyone who wants to see those who have won a judgment in court get the justice they expect.
We agreed to the programme because we wanted to make members of the public aware of how they could use High Court enforcement to get their money back quickly and for little cost. And we can see this is happening as there are claimants' cases shown in series 3 who contacted us after seeing us on TV.
There have now been three series, with a total of 35 episodes, plus four one-hour primetime compilations, all on BBC 1.
Thank you all for making it such a success!

Like this? Share it...