The Spending Review – what it means for creditors, civil court users and the enforcement industry
By David Asker on
The Chancellor of the Exchequer's Autumn Statement, or Spending Review, is rapidly becoming the most eagerly anticipated economic speech of the year, almost rivalling the Budget in importance.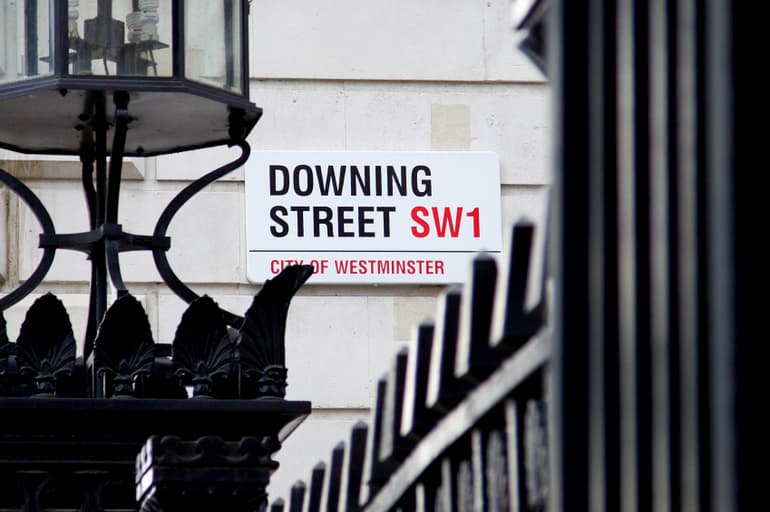 Whilst the Budget retains all the grandeur of a great Parliamentary occasion, with the staged photo opportunities of the Chancellor and his team on the steps of Number 11 Downing Street and press lobby bets on how long this year's speech will last, it is often at the Autumn Statement that the key decisions and policies for the coming years are outlined.
This year's Autumn Statement was delivered on Wednesday 25th November, and here at The Sheriffs Office we have been giving thought to what some of the announcements contained within the statement will mean for creditors, civil court users and the civil enforcement industry.
Courts IT upgrade given the green light
The spending review has given the go-ahead for the spending of £700m to upgrade IT and other facilities to be used within the courts. This money is to be found by the savings made through closing a considerable chunk of the courts estate, either by savings in rents or by selling of properties and land that the Government actually owns.
There are two areas worthy of comment here. Clearly any upgrading of the technology available to court users is to be welcomed. All too often the processes and procedures do seem rather too slow and appear to use steam powered methods that are designed only to cause delay and frustration.
But the track record of Government departments in recent years when it comes to developing and implementing new IT systems is patchy at best and we must all hope that for once this is got right and the MoJ ensures that it get the best bang for its buck when it comes to introducing new technology throughout the courts system.
It is interesting to note, however, that Mr Osborne said that a lot of the money for this would result from monies saved and raised by court closures and sell offs. Pardon me, but isn't that a matter that is currently out for consultation? Are you saying that the decision has already been made and those courts listed in the consultation are already earmarked as 'definite' for closure and sell off?
If that's the case, why consult? The Government is already starting to get a bit of an unwanted reputation for this sort of thing – consulting worthlessly when the decision has already been made and the results of the consultation will make not one iota of difference – and I'm afraid this sort of thing just reflects badly on the MoJ.
Personal injury cases
One of the changes that have caused most comment in legal circles is the announcement that the small claims limit in personal injury cases is to be set at £5,000 and that general damages for minor injuries such as 'whiplash' were to be scrapped.
Whilst this has been portrayed as a move that will reduce costs for those cases that will now be treated as small claims, as well as reducing what the Government sees as the unduly detrimental costs of whiplash claims to the insurance industry and the economy as a whole, needless to say personal injury lawyers are up in arms, with the comments pages of magazine sites such as the Law Society Gazette already overflowing with negative comment.
For the enforcement industry, this may of course have a trickle-down effect. Fewer claims of this type may lead to fewer judgments and fewer cases reaching the enforcement stage. For some enforcement companies, such cases may form a small but significant part of their work stream and it will be interesting to note what happens in this area in the coming months and years.
MoJ to make 50% administration savings by 2020
Whilst certain departments or areas of work continue to find their budgets ring-fenced, others are once again finding themselves looking to make even further reductions in their expenditure as a result of this review. The MoJ is one, and it is believed that as a result of having to make overall savings of 15% by 2020, the department will have to reduce its administrative department by half.
Quite where these savings are to come from is not clear, but already in some areas of its work, the MoJ has pared its workforce down to the bone as it is. Civil enforcement policy seems to have been a one woman band for a number of years now, and has anyone tried to get any sense out of the MoJ press office recently? These are areas which surely cannot take any further reductions.
We are already experiencing severe delays in a number of aspects here – the production of the evaluation report into the changes in enforcement law introduced in April 2014 and any work on implementing the court-based enforcement reforms contained within the TCE Act 2007 readily spring to mind here – and things will just get worse if further cuts are made.
One would assume that this announcement can also only hasten the move to contract out a lot of the back office work within the courts and it will be interesting to see when that will happen, who will apply for (and be awarded) the contract and how much it will raise for MoJ coffers.
Tax credit U-turn merely puts off the fateful day for many
Perhaps the most highly publicised part of the statement was the apparent U-turn on tax credits. Many people will welcome this as a number of commentators had forecast that removing these tax credits would only force more people into poverty, with the attendant risks of court action and recovery that goes with it.
That risk may now have lessened, but perhaps only temporarily. It is still forecast that with the planned replacement of tax credits by the proposed new Universal Credits system in 2018, those risks have only been postponed rather than eradicated entirely, and there may be a resultant increase in people finding themselves in such severe financial trouble that court action and enforcement will be the inevitable result in years to come.
Not a pleasant thought and one that would give us cause for concern. This may surprise some people who may think that a business such as ours is all for more work coming into the enforcement sector. Nothing could be further from the truth. Being inundated with cases where there is no chance of recovery and which only increase the misery of those in genuine poverty is not what we are about.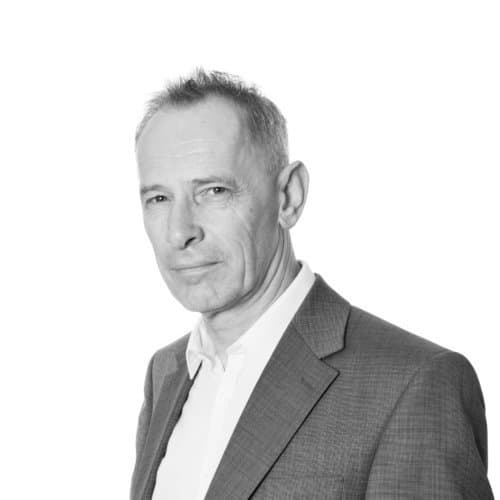 David Asker
David is an authorised High Court Enforcement Officer and our Director of Corporate Governance
Like this? Share it...