Removing boats from waterways
We have just removed a boat from a canal under Section 8 of the British Waterways Act 1983.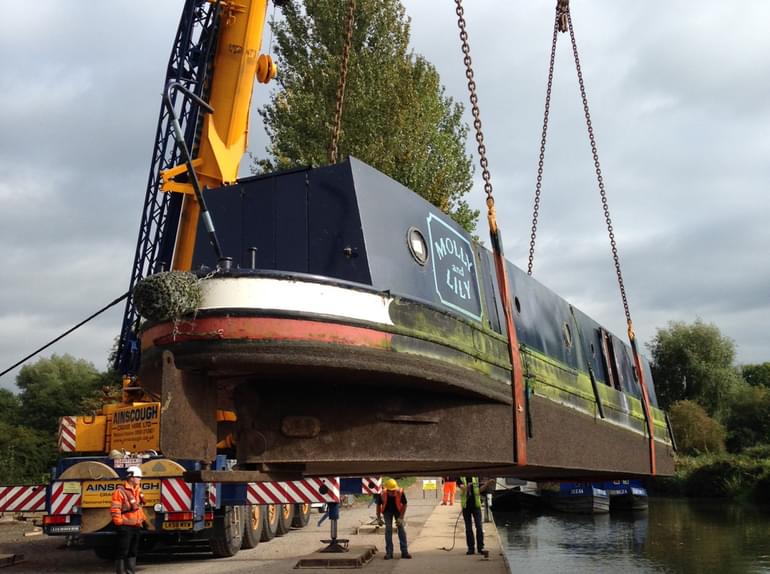 New streamlined procedures that make it easier for landlords to use a High Court Enforcement Officer (HCEO) to evict residential tenants came into force on 23rd August 2020.
Our client is one of the organisations taking care of waterways in England and Wales. Sometimes they come across situations that can only be resolved by taking court action.
This is not a step they take lightly - they will try to resolve the issue with the boat owner first after a lengthy warning process.
If an agreement cannot be reached with the boat owner, they will then take court action and will ask the court to decide on the case. If an order is made they will then issue statutory notices, either under Section 8 or Section 13 of the British Waterways Acts 1983 and 1971 respectively.
Section 8 of the British Waterways Act 1983 permits the organisation, after giving at least 28 days' notice, to remove a craft which is sunk, stranded, abandoned or unlawfully moored on the waterways.
Section 13 of the British Waterways Act 1971 states that it is unlawful to moor or keep any houseboat (defined mainly as any vessel not used for navigation) on the waterways without a valid licence. It further gives them the power to remove or (ultimately) demolish a houseboat if, following proper notice, the owner does not first remove it.
Our case
The statutory notices issued in this case were under Section 8. We planned the removal in advance and realised that the best course of action based on the location and circumstances would be to use a crane to lift the boat out of the water.
Once the boat was out, we removed it on a flat bed.
In most cases, boats are then sold and the proceeds used to cover the legal and enforcement costs. Any remaining balance is returned to the boat owner.
Like this? Share it...