Protesters evicted from Margaret Thatcher's former offices
At 6 am this morning, Thursday 28th November 2013, the eviction team from The Sheriffs Office removed a dozen protesters from outside the constituency office of Mike Freer, Conservative MP. The offices in Finchley, north London, were the former office of Margaret Thatcher.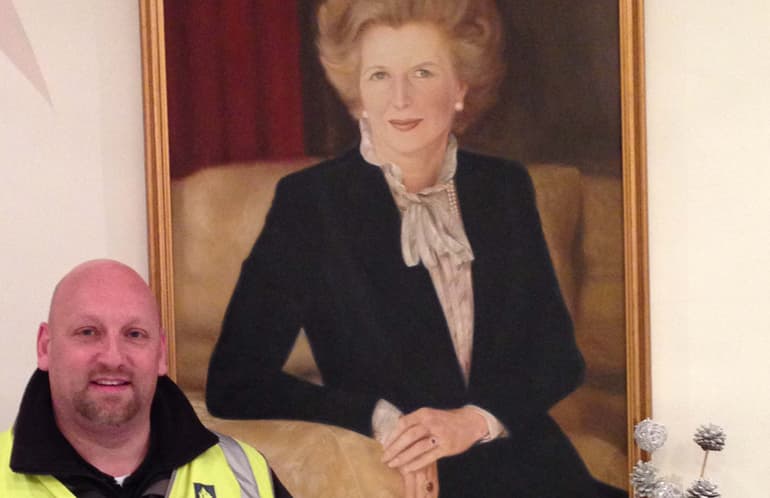 The protesters were camping outside the building and had been there for six days. Our officers completed the eviction peacefully and quickly. We helped them clear the site of the tents, gazebo, leather sofas and other furniture they had brought from the Bohemia pub (which was evicted recently), which taken away by the Council for recycling.
There were approximately seven protesters, including "Pete Phoenix", and they stated that they had targeted Mike Freer's office for two reasons – firstly because Mr Freer supported the legislation to criminalise squatting in residential property, which came into force in September 2012. Their second reason was because the building used to be Margaret Thatcher's office.
The protesters were refusing to leave until Mr Freer had spent a night campaign with them, perhaps not realising that he was in Westminster, not his constituency, all week.
Mr Freer is very pleased with the work of The Sheriffs Office – he asked us to remove the protesters as he felt they were intimidating and deterring his constituents from coming to the door.
Like this? Share it...