Obstruction and police support
Just this morning while enforcing a writ of possession against a tenant owing thousands in unpaid rent, our enforcement agents were greeted by the tenant brandishing a switched on chain saw.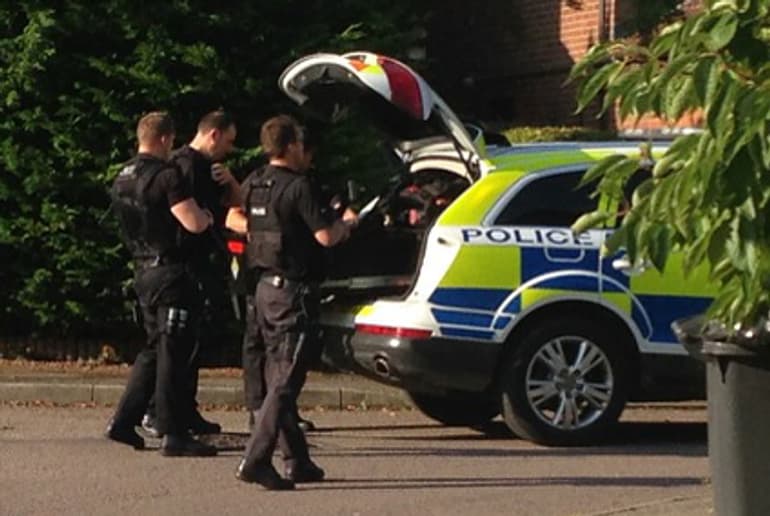 New streamlined procedures that make it easier for landlords to use a High Court Enforcement Officer (HCEO) to evict residential tenants came into force on 23rd August 2020.
Violence against enforcement agents has been increasing over recent years – several of our agents have been assaulted and stabbed, fortunately none grievously.
I was very pleased to see that the Tribunals, Courts and Enforcement Act 2007 has brought greater clarity and weight to the criminal offence of obstructing an enforcement agent.
Obstruction
Under Schedule 12 of the Tribunals, Courts and Enforcement Act 2007, intentionally obstructing an enforcement agent enforcing a High Court writ is a criminal offence, as is intentionally interfering with controlled goods without lawful excuse.
The penalties for either offence have been set as
Imprisonment for a term not exceeding 51 weeks
A fine not exceeding level 4 (up to £2,500) on the standard scale
Or both
Police support
Police support may be called on by an EA – as we did this morning.
They are not there to help the EA take control of goods, but rather to prevent a breach of the peace. They may use their common law power to enter private property without a warrant if they believe that a breach of the peace is being or is about to be committed.
The chain saw
This morning we called the police and an armed unit in protective stab vests responded very quickly. They subdued and arrested the tenant before anyone was hurt and our enforcement agents have been asked to give statements.
Whilst they are experienced professionals, nonetheless it was a disturbing and concerning experience.

Like this? Share it...