One of our preferred charities is Born Free. As part of our support, we are the proud sponsors of Sinbad the lion!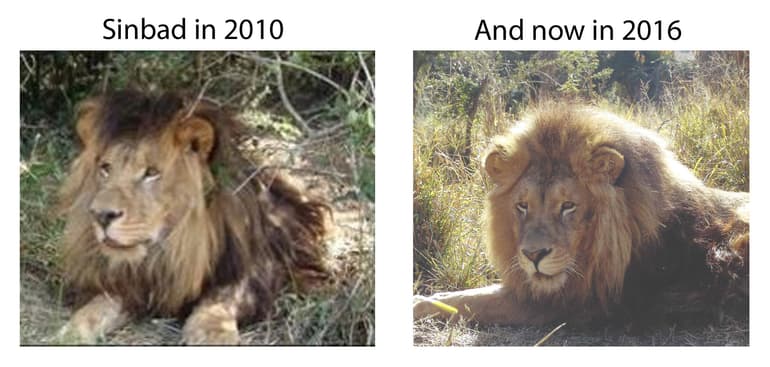 Meet Sinbad
Sinbad is a most welcome member of the team. He'd really like to go out on the road with our enforcement officers, and is disappointed we said 'no'. We thought there was a good chance that he might not comply with Health & Safety!
Sinbad lives in Born Free's Big Cat Sanctuary at Shamwari Wildlife Reserve in South Africa. Here in his bush enclosure, bigger than a football pitch, Sinbad at last enjoys life where he belongs, in Africa.
Sinbad had a miserable, deprived existence in a cramped cage in Bacau Zoo in Romania. Here he was kept on a soil floor, which turned into mud in the rain, making his stunning mane sodden and matted. He gazed bleakly through the rusty wire, or paced back and forth, with only an old log and car tyre for "enrichment". Born in 2001, Sinbad should be in his prime, but he's just half the size of a normal lion and his teeth are broken and worn.
Born Free rescued Sinbad in 2007. When he arrived at Shamwari, the nervous little lion stepped out cautiously from his travelling crate, treading on grass for perhaps the very first time. He looked around in disbelief, then built up the courage to explore his new home, the breeze rippling through his stunning long mane.
Sinbad would never survive in the wild on his own, but Born Free gives him his own little piece of Africa. He loves basking in the sun or lying in the shade of the bushes, gazing around contentedly.
Like this? Share it...