Is your empty property hosting Open House 2013?
This month will see Open House 2013, taking place from 11th to 19th May. It is being put on by people who organise squats and have decided "to facilitate a space for people to come together to collectivise and take action on their housing problems."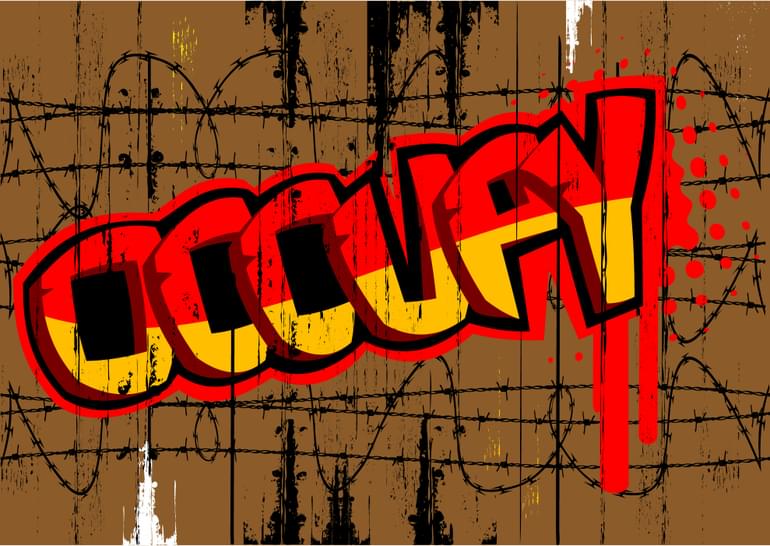 The website for the event says "Location TBC". Given that the site goes on to explain that they will "facilitate Open House, from securing the building through to providing food and co-ordinating the workshop schedule," it doesn't sound as though they are planning on paying a booking fee.
Will it be your empty building they are planning to "secure"?
Squatting as a form of social protest
As I have commented before, empty commercial property is increasingly at risk from organised groups of squatters. For many of these, squatting is more about protesting about housing shortages and social and economic inequality, than it is simply about somewhere to live.
I am sure you will remember Occupy London's various occupations, most notably at St Paul's. And they are not alone. Here are some other groups we have come across, undoubtedly representing the tip of this iceberg.
Self Organise London – we recently removed this group from Eileen House in Elephant and Castle. They are probably on the lookout for a new site
Squat the Cull – a new group set up to support the Stop the Cull group, protesting against the cull on badgers by squatting
The ongoing protests against the Hastings Bypass
Oubliette – an art house group that occupied seven empty properties and set up art spaces between 2009 and 2011
And there are many more smaller, local groups protesting against specific proposals, such as the eviction we carried out in March at Battersea Park playground.
How can you protect yourself?
Where possible, we advise not leaving property empty for long periods of time. If this cannot be avoided, then site security is a must. Ideally this will be a combination of alarms and CCTV, as well as physical security on site, such as guards and dogs.
In the case of buildings, regularly check to make sure there are no points of access. If the property will be empty for a long time, consider bars on windows and doors. Turning of power and water services may also deter some occupiers. However, if you already have squatters in your building, you should take legal advice before cutting off any services.
You may also want to consider legitimate occupants such as property guardians or short term tenants.
In the case of land, do all you can to secure the perimeter and bar entrances to prevent vehicle and caravan access.
If squatters do break in, take action quickly. The damage done to properties can be extensive – I have seen utter devastation in some properties where we have evicted squatters.
You can obtain a court order for possession against "persons unknown" and transfer it up to the High Court for enforcement by an HCEO (High Court Enforcement Officer).
Open House hosts
The organisers of Open House 2013 are undoubtedly scouting around for a venue as we speak. They probably have a short list in mind.
The event only lasts a week, but there is no guarantee the group will move out once it is over.
So, I leave you with this question - are there any properties in your portfolio that might be on their list?

Like this? Share it...