High Court Enforcement Group acquires The Sheriffs Office
High Court Enforcement Group (HCE Group), the largest independent and privately owned High Court enforcement company in England and Wales, is proud to announce the acquisition of The Sheriffs Office, with effect from 31st January 2016.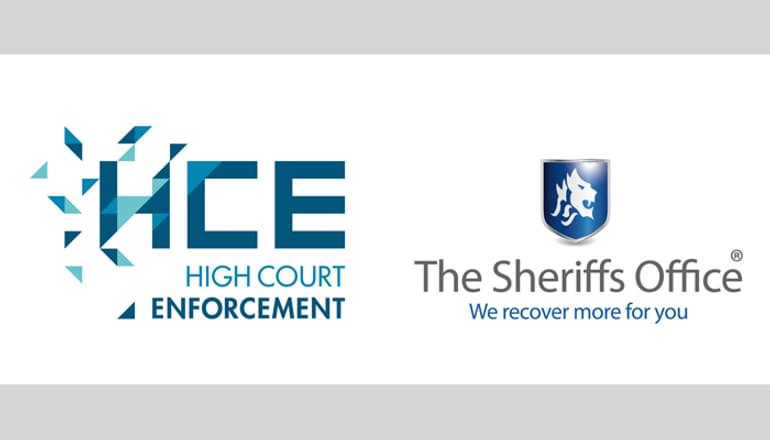 Following the acquisition, both businesses will continue to operate as separate legal entities. The combined experience and expertise in both High Court and specialist areas of enforcement within both companies, will prove a valuable and unique resource for all existing and new clients.
The two firms will be building on their combined strengths in a number of areas, including client service delivery, compliance and governance, specialist enforcement services, IT infrastructure and geographical coverage by field-based enforcement agents.
As a whole, this will see the Group, including their judicial services firm Excel Civil Enforcement, become the largest High Court enforcement company.
Martin Leyshon, Group Director of High Court Enforcement Group and Chairman of the High Court Enforcement Officers Association commented:
"The acquisition of The Sheriffs Office is a very exciting move for HCE Group. The businesses naturally complement each other and together will give clients a huge amount of choice in terms of services in the enforcement market. 2016 is going to be an exciting year for us, where we will be building on an already solid platform. It's a great fit."
Commenting on the announcement, David Carter, Chief Executive at The Sheriffs Office, said:
"The Sheriffs Office is hugely excited to form part of the largest High Court enforcement company in the UK. The breadth of experience and infrastructure this acquisition brings will allow us to provide our clients with unparalleled levels of service and support right across the enforcement spectrum. 2015 was an excellent year for the Sheriffs Office, where we launched a number of specialist services and entered new markets, all leading to growth in all sectors of our business."
For media enquiries, please contact Claire Scaramanga on 07860 919139, 020 3371 3295 or by email at claire@scaramanga.marketing.
Like this? Share it...