Recently we repossessed a property for the landlord. When we arrived, we could hear running water inside the house.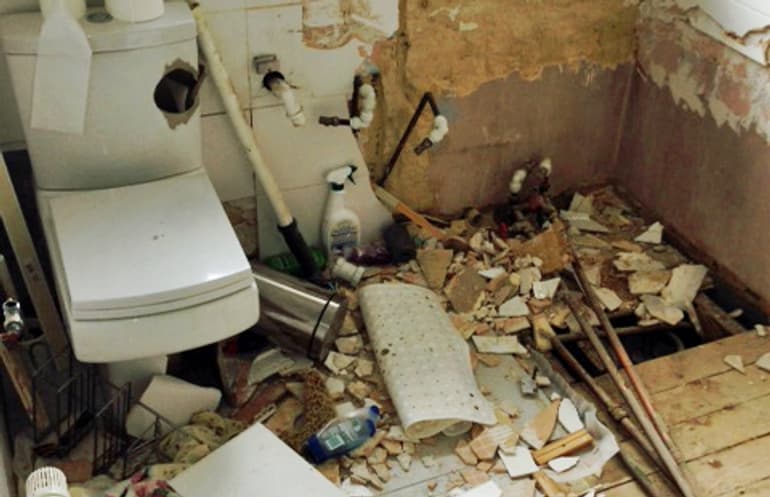 New streamlined procedures that make it easier for landlords to use a High Court Enforcement Officer (HCEO) to evict residential tenants came into force on 23rd August 2020.
As no one answered the door, our locksmith gained access. We were left totally speechless by the damage we saw inside.
There was a river running down the stairs from the attic and water coming through the ceiling, flooding the house. It turns out that the ex-tenant's parting "gift" was to rip out the water pipes in the loft and smash up the house, particularly the bathroom.
Take a look at the images of the devastation:
Like this? Share it...