On 3rd April 2013, we evicted squatters / protesters from Eileen House on Newington Causeway in the Elephant & Castle area of South London, acting under a High Court writ of possession. They were protesting at the plans to redevelop the site, which includes affordable housing available to local residents, plus office and retail space.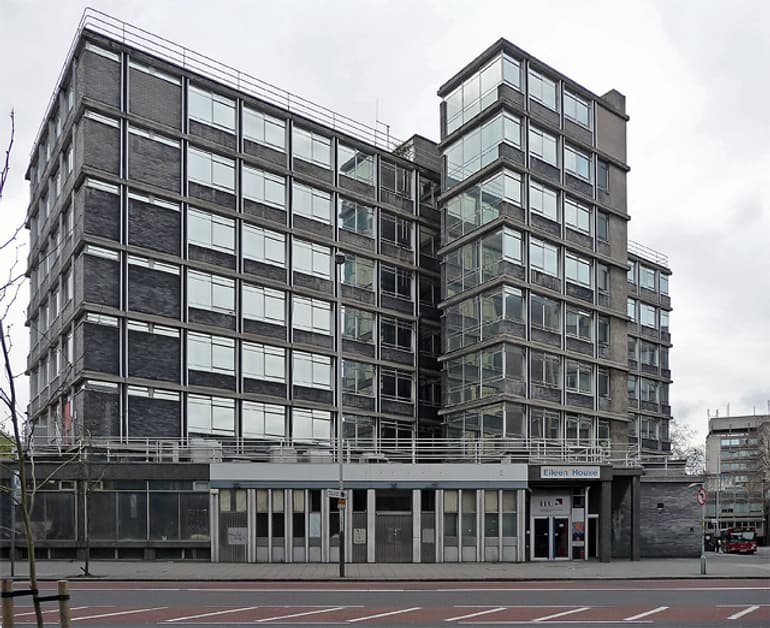 The team from The Sheriffs Office comprised 40 enforcement officers, working together with 30 officers from the Met Police. Intelligence had advised that there were up to 50 squatters on the site, so we had ensured that the team was large enough to cope with a large scale protest.
The eviction
It was an early start! We forced entry into the building at 4 am the entrance of which had been blockaded by the occupants. Our 40 officers were split into four teams, each with a clear remit – an entry and perimeter team, a roof team, and two search and clear teams.
It is a large building, with six floors plus the roof, basement and underground car park. There were plenty of places for people to hide, including a myriad of offices that all had to be checked.
We safely and successfully removed occupants from the roof and negotiated others to come out too. We found people hiding in various rooms, all of which we cleared. Once they had been removed from the building, some people tried breaking back in, but naturally we prevented them from doing so.
The whole operation was completed in 4.5 hours, to the satisfaction of the building owners, our clients.
Why the protesters were there
The site is due for redevelopment into new homes, including some that will be affordable and available to local people, plus office and retail space and a new public open space. The plans are just waiting for final approval by the GLA. The old building used to be home to the Department of Health & Social Security and later occupied by South Bank University.
On 19th February, a splinter group of Occupy London called Self-Organised London illegally moved into Eileen House in protest at the development plans. They set up events such as talks and workshops. The group is also squatting in other sites around London.
Like this? Share it...