Debt Collection Awards 2010 Finalist
Here at The Sheriffs Office I am delighted to announce that we have been selected as a finalist in the Debt Collection Awards in the category Enforcement Team of The Year 2010.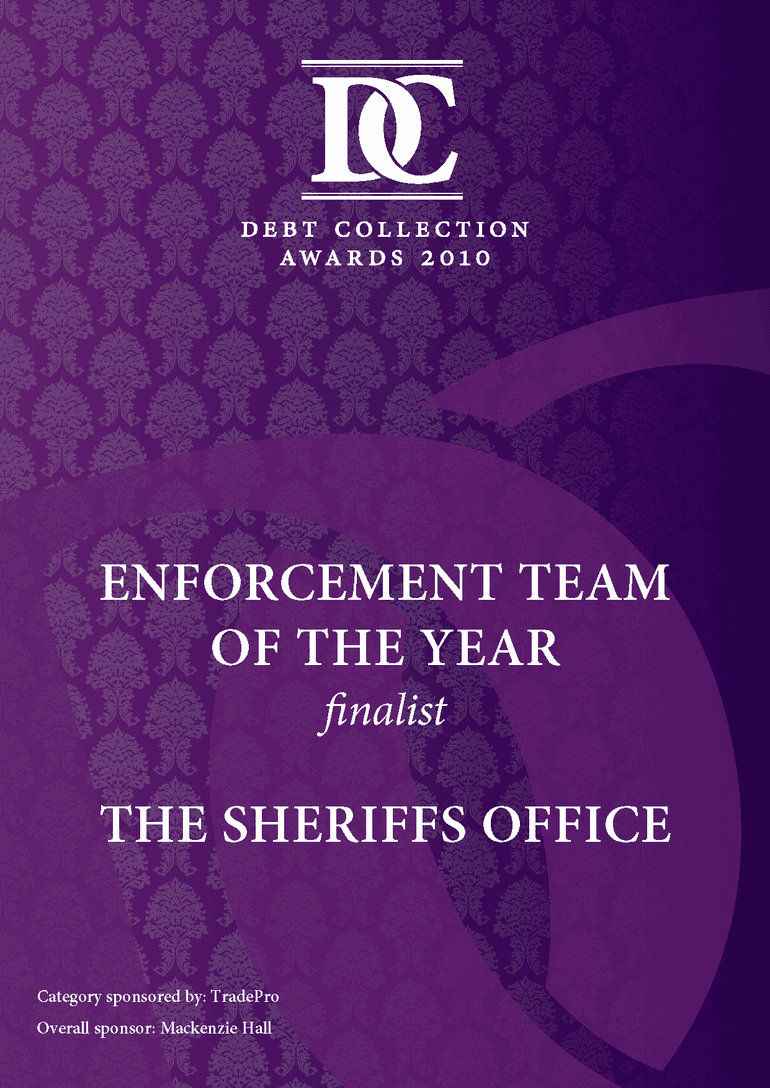 The winner will be announced in mid November and we hope it will be The Sheriffs Office taking home the award!
My huge thanks to all our clients for your support in building The Sheriffs Office and for making us a contender for this award.
David
Like this? Share it...