Auction sale of Jaguar XK Auto - 13th January 2017
Last year we removed a Jaguar XK Auto under a writ of control and it is now due to be auctioned on Friday 13th January 2017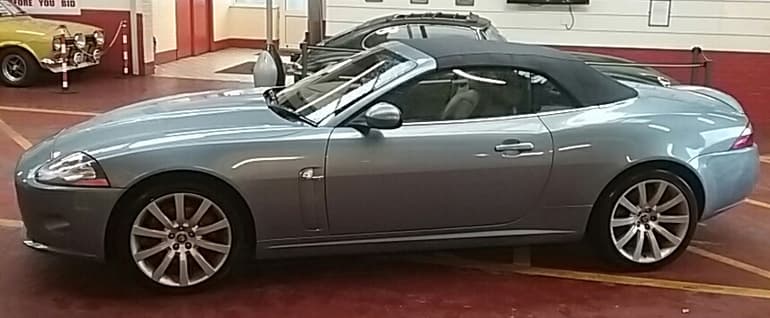 Enforcement action
Writ of control - The Sheriffs Office took control of the goods and under the authority of the authorised High Court Enforcement Officer the goods will now be sold.
Method of sale
Auction - the goods will be sold by South Western Vehicle Auctions Poole, 61 Ringwood Road, Parkstone, Poole, Dorset, BH14 0RG
Tel: +44 (0) 1202 745466
Email: enquiries@swva.co.uk
Web: www.swva.co.uk
Date: 13th January 2017
Goods to be sold
Jaguar XK Auto - 4196cc
Blue Automatic Petrol Convertible
Registered 18 November 2006
1 Owner
Service history (8 stamps)
Leather interior
Sat Nav
​Alloys
Details of auction
Full details, further pictures and the inspection report can be found here
Please be advised that this auction will take place provided no court directions are received to stop or postpone the auction and subject to payment not being received by the judgment debtor before the sale.
Like this? Share it...