Answers to your High Court enforcement questions
By David Asker on
In this article, we answer the questions raised during our popular and most recent webinar for solicitors; 'Introduction to High Court enforcement'.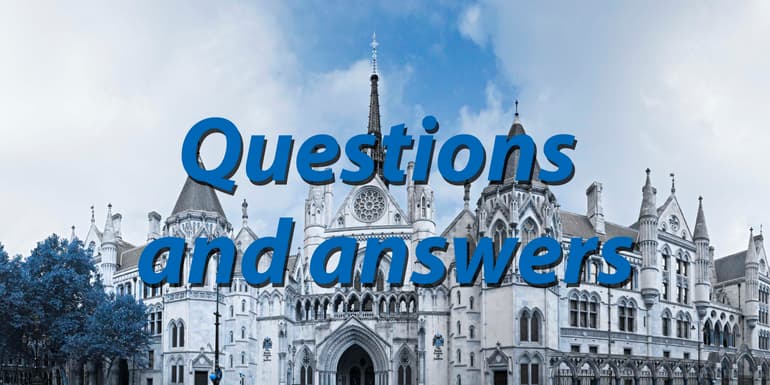 New streamlined procedures that make it easier for landlords to use a High Court Enforcement Officer (HCEO) to evict residential tenants came into force on 23rd August 2020.
Is the HCEO instructed by writing directly or to the court?
You can instruct an HCEO (High Court Enforcement Officer) directly. The courts operate a "taxi rank" system for allocating cases to HCEOs, but we would advise that you take control and decide who to use based on their reputation, service levels and track record.
Are there enforcement options for debts under the value of £600?
There are several: the judgment may be enforced by a County Court bailiff under a warrant of control, or you may obtain a third party debt order (for example, to take the money from the debtor's bank account), or an attachment of earnings order. The best method will depend on whether the debtor is an individual or a company and their circumstances.
Can a possession order given at a County Court be enforced by HCEOs?
The possession order will need to be transferred to the High Court for enforcement by an HCEO under a writ of possession. In the case of tenants, permission to transfer up will need to be obtained under Section 42 of the County Courts Act 1984. However, if the occupants are "persons unknown" court permission is not required to transfer up.
Can you obtain a writ when a charging order is in place, but the judgment is over 6 years old?
High Court enforcement can take place when there is a charging order in place. At the point at which enforcement achieves payment in full (either in one payment, or over instalments), the charging order is discharged. Until then, it remains in place.
If the judgment is over 6 years old, permission from the court will be required to start enforcement action. The claimant will need to provide a valid reason why the judgment was not enforced previously and why it can be now.
If a judgment does not have correct name spellings, can this be amended by the Court staff or will an application need to made?
Incorrect spelling of the defendant's name, either on the judgment or on the writ, can cause enforcement to cease. It may be possible to go to court to ask for the judgment and/or writ varied, but if the spelling is very different there is the possibility that you will have to go through the entire court process again.
If goods for seizure are limited can you seize something which is likely to have a higher value than the debt?
Yes, provided that there are no other goods available of a lower value that would satisfy the debt.
If one can choose, why use a HCEO rather than a County Court bailiff?
Provided the judgment is for £600 or more (including court fees and interest), then you can choose who to use.
CCBs are civil servants; they receive no monetary incentive for succeeding in individual cases, they will make up to three visits and their appointment hours are 10 am to 4 pm. They can only enforce on sums up to a maximum of £5,000.
HCEOs, on the other hand, are private firms and their enforcement agents are paid by results. They work significantly longer days, can enforce any monetary amount above £600. In the case of a writ of possession, HCEOs also have the power to use reasonable force and to request police assistance.
Is the compliance fee on top of the £66 writ fee?
Yes. The two fees are separate and both are recoverable from the debtor. If enforcement is not possible, then the creditor will be charged the compliance fee, which represents a small contribution towards the costs incurred by the HCEO.
If there are no goods to be seized or insufficient do you issue a certificate of non-satisfaction so that I can issue a bankruptcy petition?
You can ask the HCEO to issue a return of No Goods (Nulla Bona) which confirms that the HCEO is unable to either seize any goods belonging to the judgment debtor or the goods are insufficient to clear the debt and that execution of the judgment has now ceased. This allows you to then use either another HCEO or a different form of enforcement.
If you want to instruct a different HCEO, the new HCEO will to go to court with the original writ and the Nulla Bona to get the name of the HCEO amended. Both should be provided readily by the initial HCEO – the writ belongs to the claimant, not the HCEO.
Do we have any say in rejecting any instalment plans proposed by debtor?
Yes, the creditor makes the final decision on whether to accept a payment proposal. The enforcement agent will be able to provide an opinion on the debtor's circumstances and likely ability to maintain payments.
On breaking inner doors, does that apply to private premises?
Yes, once the enforcement agent has gained peaceable entry to a residential property, he is permitted to break down inner doors to seek goods belonging to the debtor.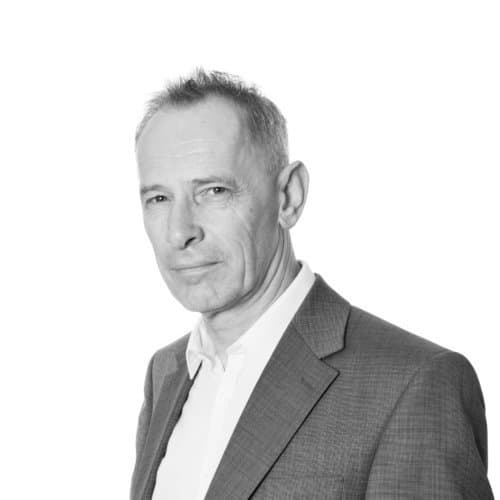 David Asker
David is an authorised High Court Enforcement Officer and our Director of Corporate Governance
Like this? Share it...