An auction of paintings, ceramics and jewellery collection - 3rd October 2015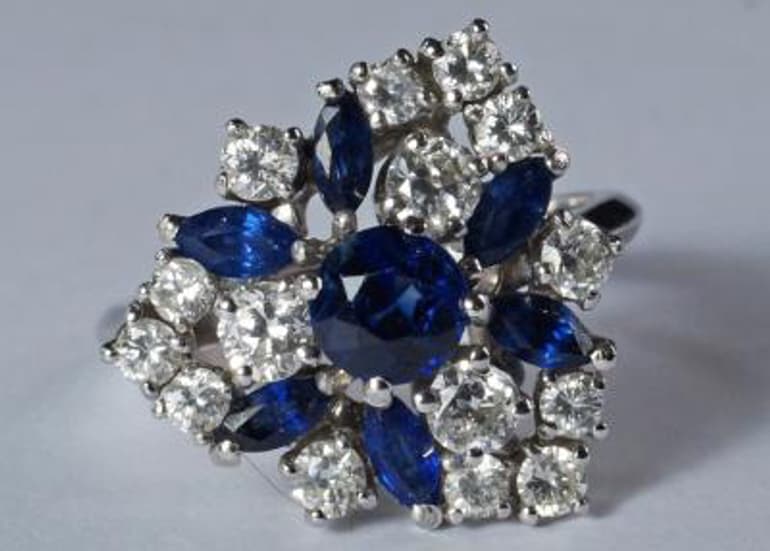 Enforcement action
Writ of control - The Sheriffs Office took control of the goods and under the authority of the authorised High Court Enforcement Officer the goods will now be sold.
Method of sale
Auction - the goods will be sold by Roseberys London, 70/76 Knights Hill, London, SE27 0JD
Tel: +44 (0) 20 8761 2522
Web: www.roseberys.co.uk
Date: 3rd October 2015
Goods to be sold
This is a fine art and antiques auction, featuring ceramics and glass, jewellery and silver, paintings, watercolours and prints
Highlights
Lot 589 – 'Projections', oil, pencil and black ink on canvas by Victor Butler, Ghanaian b. 1964
Lot 499 – 'The Musical Evening', an oil canvas by Publio de Simoni, Italian 1872-1948
Lot 290 - A cased gold plated canteen of cutlery, c.1970s, Bestecke Solingen, comprising twelve each table knives, table forks, table spoons, fish knives, fish forks, teaspoons, coffee spoons, pastry forks, also a pair of fish servers, preserve spoon, two pickle forks, sauce ladle, sugar tongs, pair serving spoons, strawberry spoon and pastry slice, all contained in a fitted briefcase
Lot 265 – A collection of silver to include an Edward VII sugar sifter, London c.1905, Thomas Bradbury & Sons, of gadrooned baluster form, together with a Victorian milk jug, London c.1885, James Wakely & Frank Clarke Wheeler, of gadrooned cylindrical form, also two silver cigarette boxes, pedestal bowl, various napkin rings and assorted spirit bottle labels
Lot 165 - A pair of rock crystal cat figures, seated upon lapiz lazuli cushions, by Vincci, each with emerald set eyes, a diamond studded yellow metal collar with tear shape ruby drop
Lot 164 - An 18ct white gold, sapphire and diamond cluster ring
Lot 155 - A Tudor by Rolex 9ct gold cased ladies wrist watch, 1941
Lot 70 - A set of six Baccarat moulded glass comports and matching footed bowl
Lot 17 – Royal Dux figural centrepiece, Eve picking fruit from the forbidden tree, early 20th century
Further auctions
A second auction is being held on the same day featuring collections of vintage fashion, antique textiles, luxury accessories, works of art, furniture and rugs. You can read more on this here.
Please be advised that this auction will take place provided no court directions are received to stop or postpone the auction and subject to payment not being received by the judgment debtor before the sale.
Like this? Share it...